Newspaper article by Alana Scott published in South-West News, May 2010.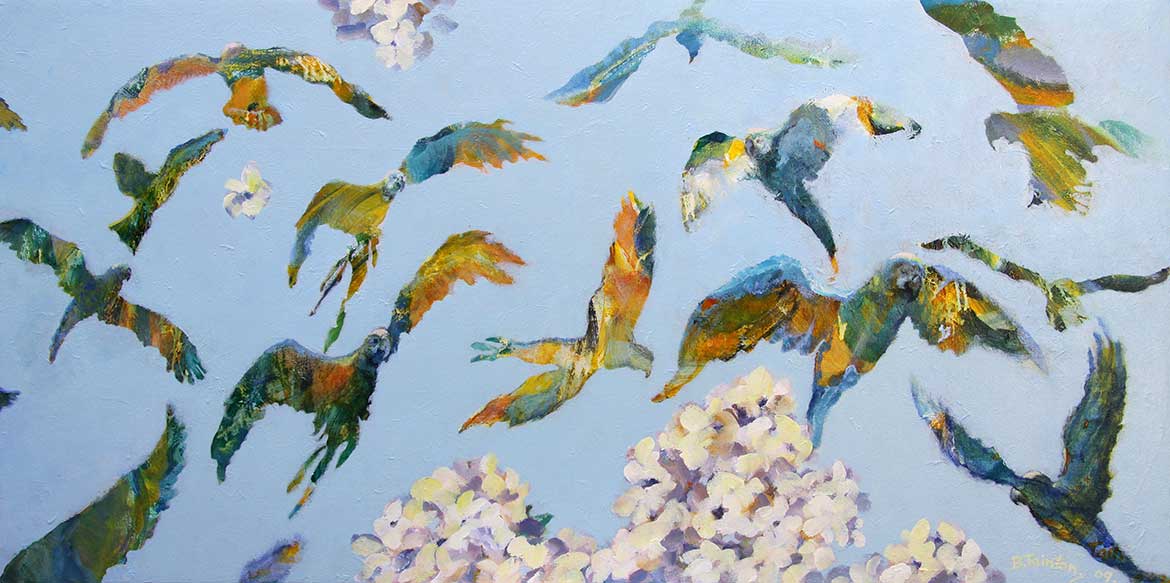 Exhibition for children's sake
Beverley Tainton has been invited to exhibit as part of the Cerebral Palsy League exhibition this month.
By ALANA SCOTT
Westlake artist Beverley Tainton has three paintings on show as part of the Cerebral Palsy League's annual charity "art for art's sake" exhibition at Brisbane Waterfront Place until May 21.
Mrs Tainton, an award-winning fine artist, said she was invited to submit artworks for selection by the organisation after recently taking part in a Heart Foundation exhibit at Riverside.
"The painting that I have donated for them is Jabiru," she said. "I saw the jabiru at Australia Zoo and was thrilled when it went free-flying and landed in front of me to be fed."
"I took that jabiru image and from my creative imagination placed it over water with the Australian bushland behind."
Mrs Tainton said her other works Spirit of the Pond and Butterfly Lagoon would be for sale as part of the free exhibition, which will feature more than 60 southeast Queensland artists.
Cerebral Palsy League CEO Angela Tillmanns said artwork would range from $250 to $10,000.
"Proceeds raised will go towards funding children's services, including intervention programs that equip and support thousands of children with disabilities to reach their full potential" she said.
---